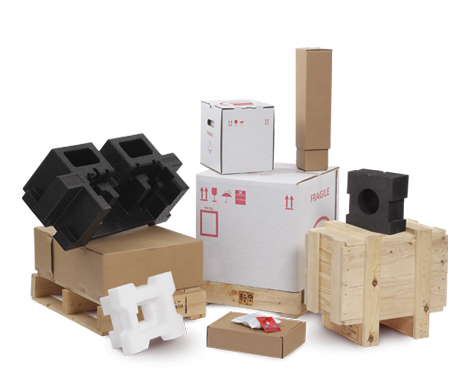 Total 
 packaging solutions
WPA is focussed on providing packaging solutions
 that are Tailor Made to suit individual needs.
This can range from a simple packaging manufacture and supply service to a fully integrated total packaging solution. WPA was formed in 2002 and has been designing producing and selling packaging materials in the Czech Republic since 2011.
Why choose WPA for packaging suppliers?
We will create even better packaging for your great products.
WPA offers a comprehensive solution to your packaging needs. From simple in stock packaging to the production of bespoke products.
WPA has a wide range of materials, and production equipment available which enables us to produce and supply a wide range of packaging products which include corrugated boxes   die-cut foam and cardboard, timber and Gator Pack. We also offer a range of consumable packaging supplies such as: Stretch Film, Bubble Wrap, Adhesive and Binding Tapes, Protective Corners, Layer Pads, Dessicants or Box Fillers.
WPA can print corrugated boxes not only with your logo but also with advertisements for your  products. In addition, we can also advise you on alternative packaging materials that may better suit your product. Please contact us for further information.
Our machines are capable of cutting, shaping and welding materials which allows us to manufacture die-cut and corrugated boxes, foam packaging and timber products exactly to your requirements.
We can print, cut, fold and glue boxes in small and large quantities.  Our format digital ink-jet printer prints on corrugated cardboard in high resolution and without the need for printing plates and cutting tools offering high print quality at a reasonable cost.
We can simplify the whole packaging process by assembling total packs and supplying them  direct to your production line. Typically a total pack will consist of : a corrugated box with inner packaging of foam, die-cuts or Gator Pack and possibly anti-static bubble or aluminium foil wrap. All of which can then be placed on the final shipping pallet.
WPA has a fleet of vehicles capable of delivering orders normally within 24 hours.
P

If your company does not have sufficient storage space for packaging materials WPA is able to store and deliver them in manageable quantities.
Wondering how to put together different types of boxes? It's not a puzzle. We have illustrative videos and manuals for you.

integrated company policy

certificate

 FSC




certificate

 ISO 9001:2015

certificate

 ISO 14001:2015